Have you ever imagined a romantic evening with a private dinner on dunes. Country Side Resort organizes magical dining experience in the dunes for the groups (Minimum 10 Pax or more) along with bonfire, folk dance and music under the clear sky with the moon and stars shining down on you. Stunning fireworks arrangements can also be arranged on request to add sparkling touch. It beautifully light up the night and further enhance the celebrations.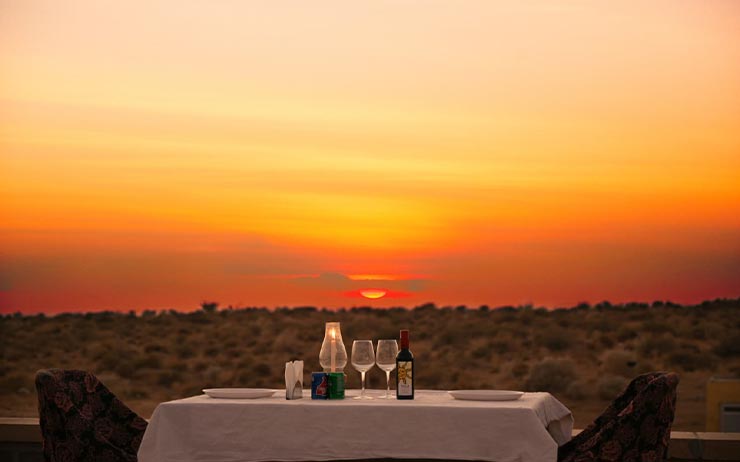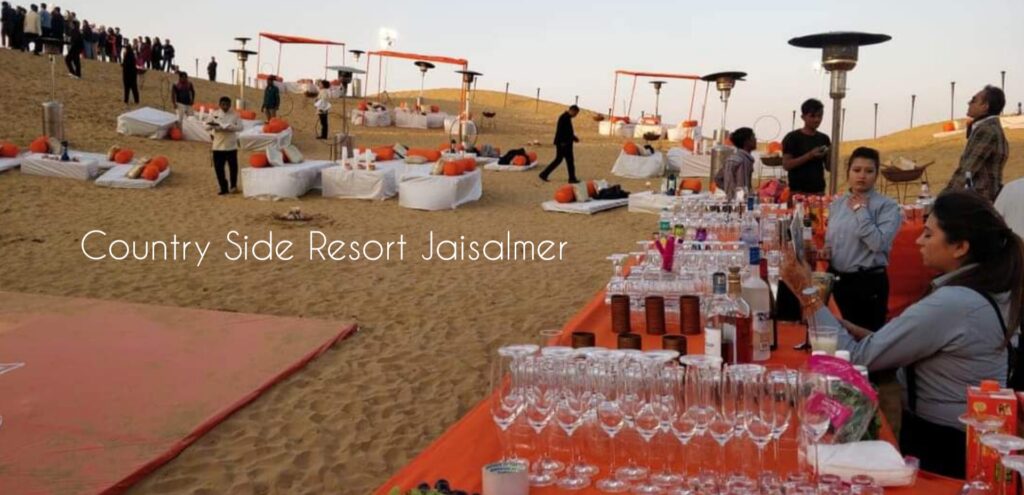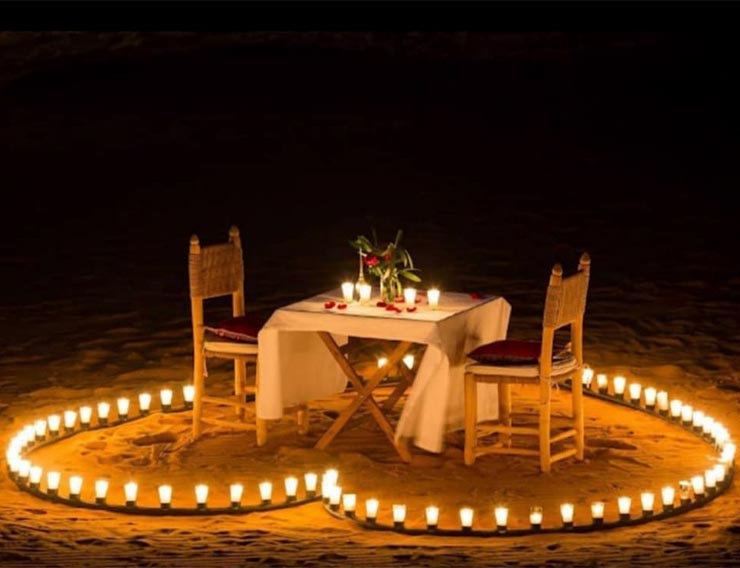 On arrival at Country Side Resort at around 16:00 hrs., park your vehicle in our free parking area and you will be greeted with welcome drink. Then we will proceed for Jeep safaris in the sand dunes. Jeep safaris are the fast and comfortable way to explore the beauty of the Thar Desert of Jaisalmer. Embark on a journey where our trained Jeep driver will lead you to the thrilling trip into the Thar desert. A bumpy Jeep ride with ups & downs on the dunes is very adventurous and fun filled. It is possible to enjoy a more comprehensive tour on the jeep.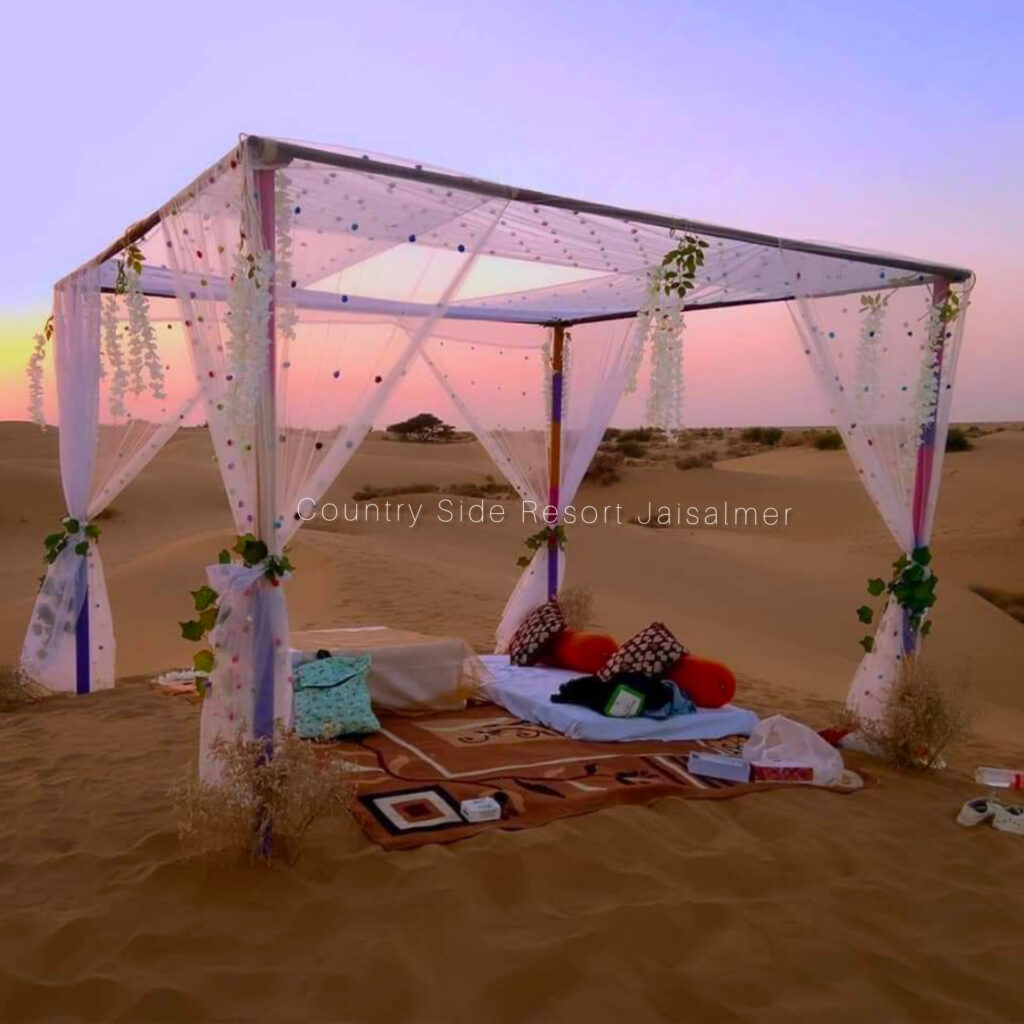 It is more adventurous and one of the many reasons why tourists love to go to Jaisalmer. The Jeep enables tourists to go around the vast area and see the beautiful surroundings more clearly. The Jeeps used for the safari are generally 4 x 4 Mahindra Thar Jeep keeping the top open to enjoy every bit of the tour. After the Jeep safari if you wish, you can enjoy a short camel ride of 15 minutes on the dunes. Later, you will be taken to your private space on the sand dune where a candlelight dinner with sumptuous north Indian food and snacks along with folk dance with bonfire awaits you. After fresh n up be ready to enjoy the evening with cultural folk dance, bonfire and music followed by dinner. To enjoy the evening, sitting arrangements will be made around bonfire under the countless stars above to experience the unique traditional Rajasthani folk dances performed by local artists. We are sure and assure you that it will be a wonderful and memorable experience for you.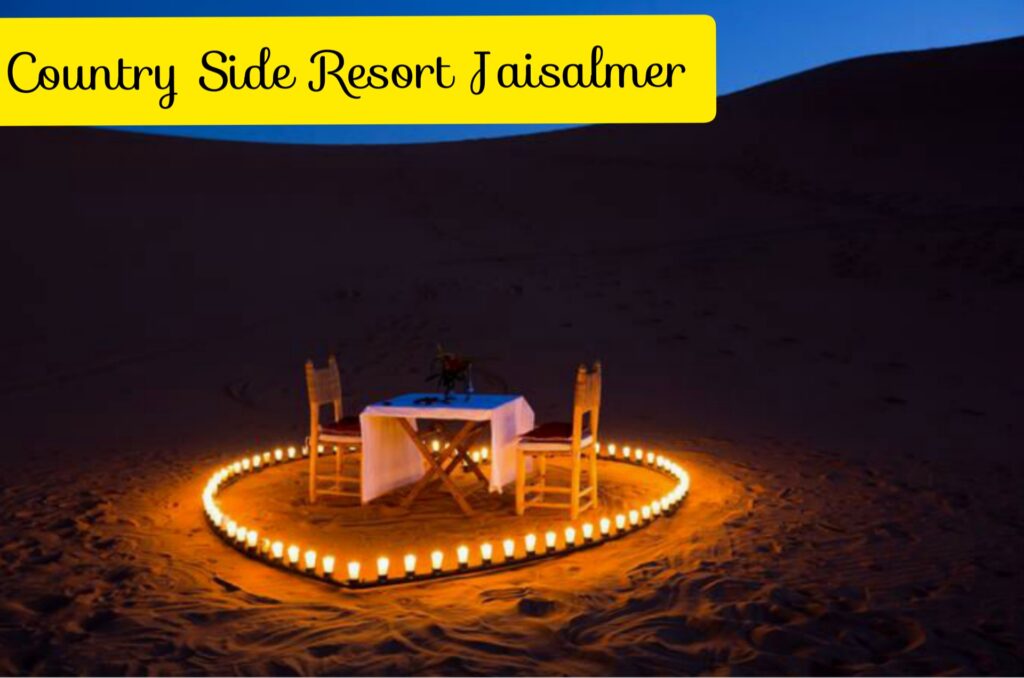 After the dinner, you will be dropped back to Country Side Resort. If you are staying with us, go to you room and relax in our luxury tents. If you are not staying with us you can proceed back to your hotel by your own.
CONTACT US ; 9672806048