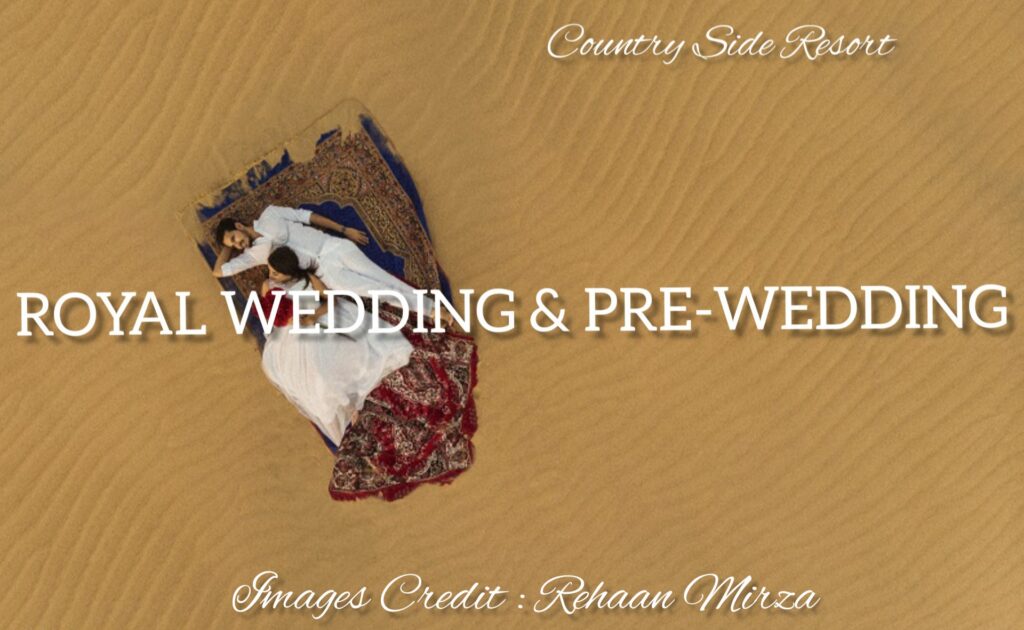 Royal Wedding Event
Plan your wedding to next level- The Royal Destination Wedding #inspiration ・・https://countrysideresortsamsanddunes.com・We delight in wedding celebrations and all the glitter, glamour and colour that they bring.
We absolutely LOVE dinners outside in the summer nights, with a sky full of lights and stars, in a royal desert of JAISALMER… Isn't it idyllic?⠀⠀⠀⠀⠀⠀⠀⠀⠀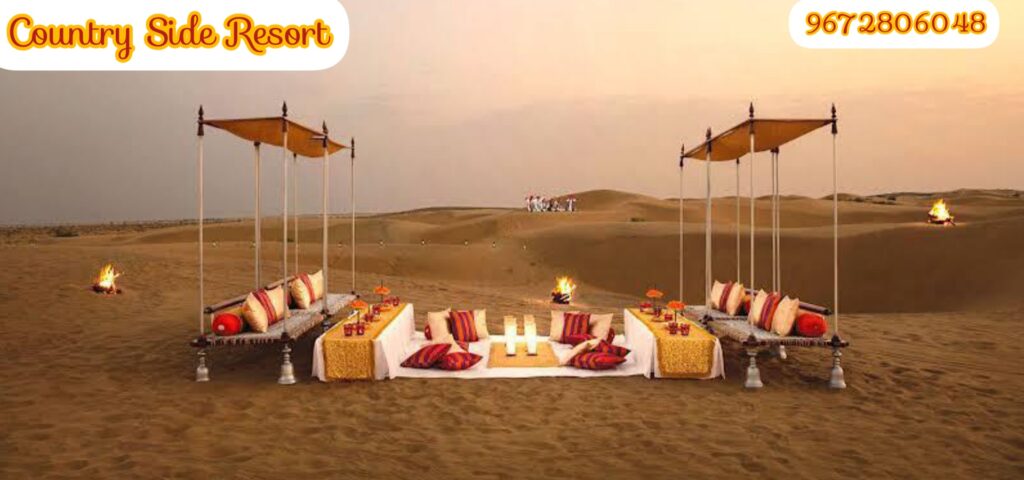 In this most magical of all settings, we present you with a true representation of a nomadic hunt menu. The evening is set against the backdrop of a mesmerising folk singer. The food prepared on site is glorious; the ambiance is majestic as music floats and the stars shine down on you, a night like this is an experience that is unmatched. Stunning fireworks, on request, that beautifully light up the night, further enhance the celebrations. This service is available from October to March.
01. "Make Your Pre-Wedding Shoot Breathtaking"
Pre-Wedding in Jaisalmer
If you are planning to get engaged or marry in the coming days this place would be the best destination to arrive and plan for it. You can enjoy the lavish dinner and this location is all you need! The bride to be with the bridal shower and lovely decoration will give you luxury as well as a unique way to make your wedding look sumptuous. You can have all the events and pre wedding functions there with the fascinating interiors and breathtaking services. It would be no less than a royal wedding in an excellent castle with the prince and his beautiful bride.https://countrysideresortsamsanddunes.com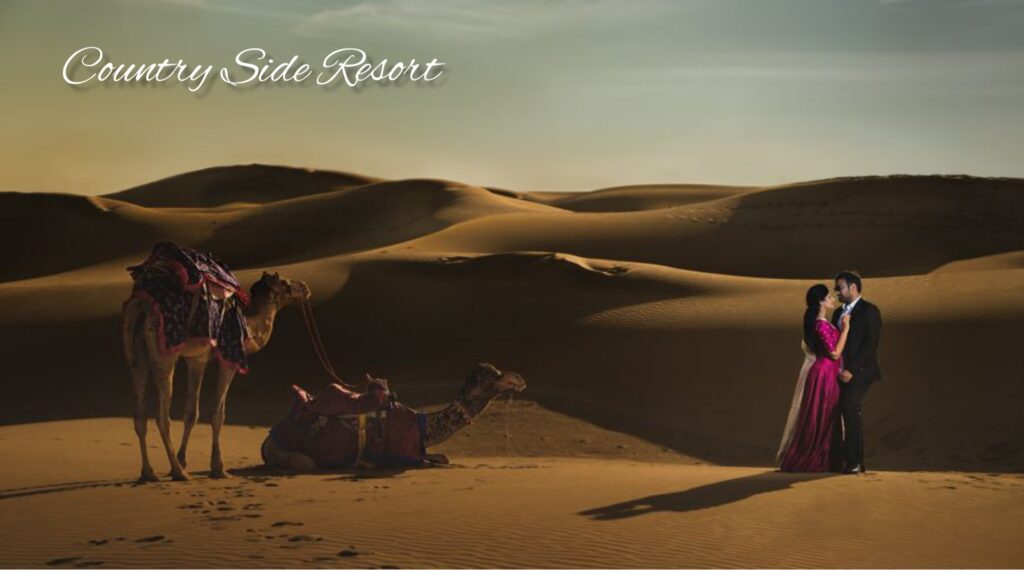 02. Corporate Event

"Combine Business With Leisure"
Corporate Events in Jaisalmer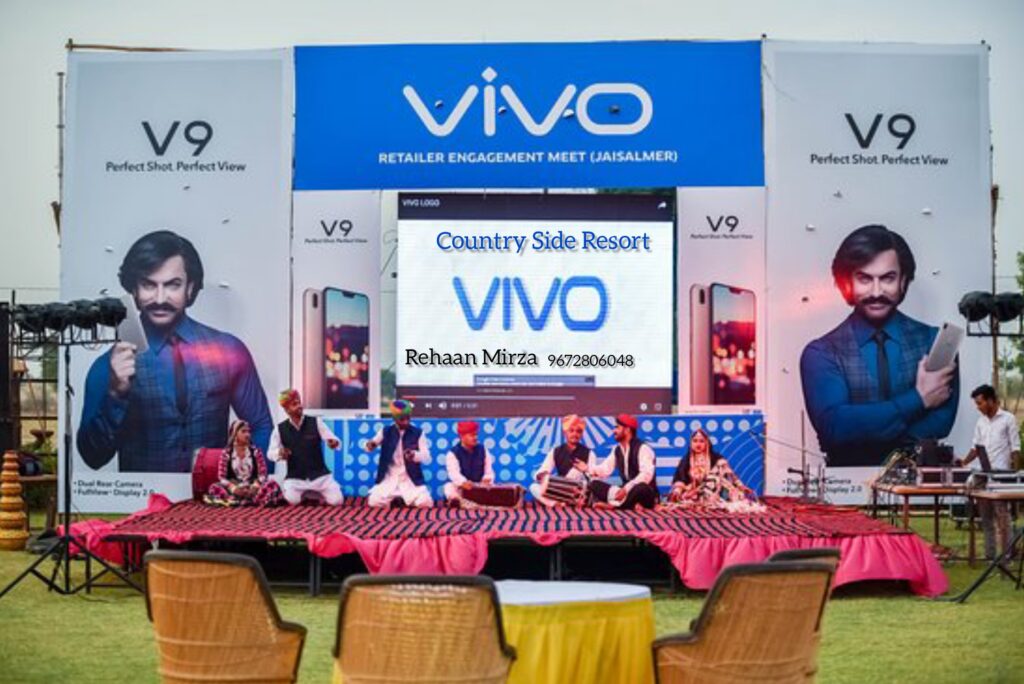 ---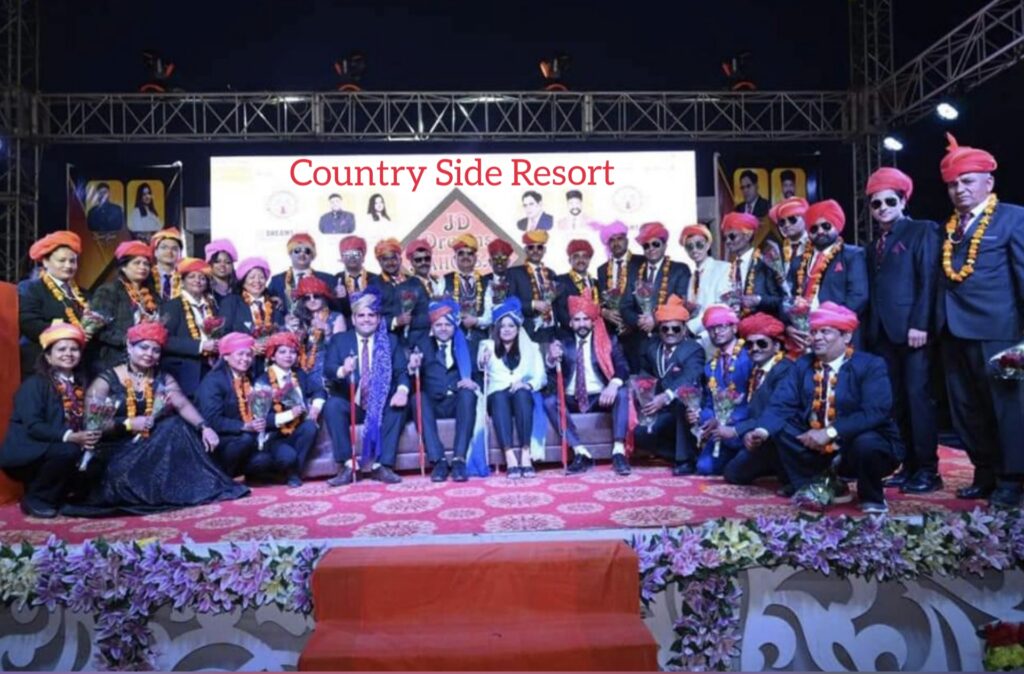 Whether you are conducting a conference or hosting a banquet function, we can take care of every little detail. We can customize our facilities to meet your individual needs and ensure a memorable event whether you are planning a workshop, a management seminar, marketing or training session.
Our utmost Endeavour is to provide the right blend of efficient service, luxury and the unique experience of Rajasthani hospitality.
Meeting rooms are fully equipped with systems and facilities to ensure the smooth running of your event.
Few of the many events' facilities which we provide are;
"Business dinners" – One of the most traditional business events, business dinners can be held for a range of reasons, from celebrating milestones to simply getting together with employees and clients.
"Networking events" – These events are ideal for making new contacts, leading to new clients, partners, and vendors.
"Product launches" – Create a buzz around the release of your new product by holding a launch party. It's a good way to get customers excited and to generate media coverage.
"Award ceremonies" – Boost employee morale by hosting an event to honor them for all of the things they've done for your company.
"Holiday parties" – The holidays present the perfect opportunity to throw a great party where you can invite clients, prospects, media members, and employees.
"Board meetings" – These prestigious meetings let you cover your company's recent progress and discuss future goals and strategies.
"Happy hours" – Blow off a little steam from the work week and build relationships at a company-hosted happy hour event.
"Seminars" – Seminars are educational events for managers, employees, or even the general public. They can have a single speaker or multiple speakers throughout the seminar.
The Corporate Event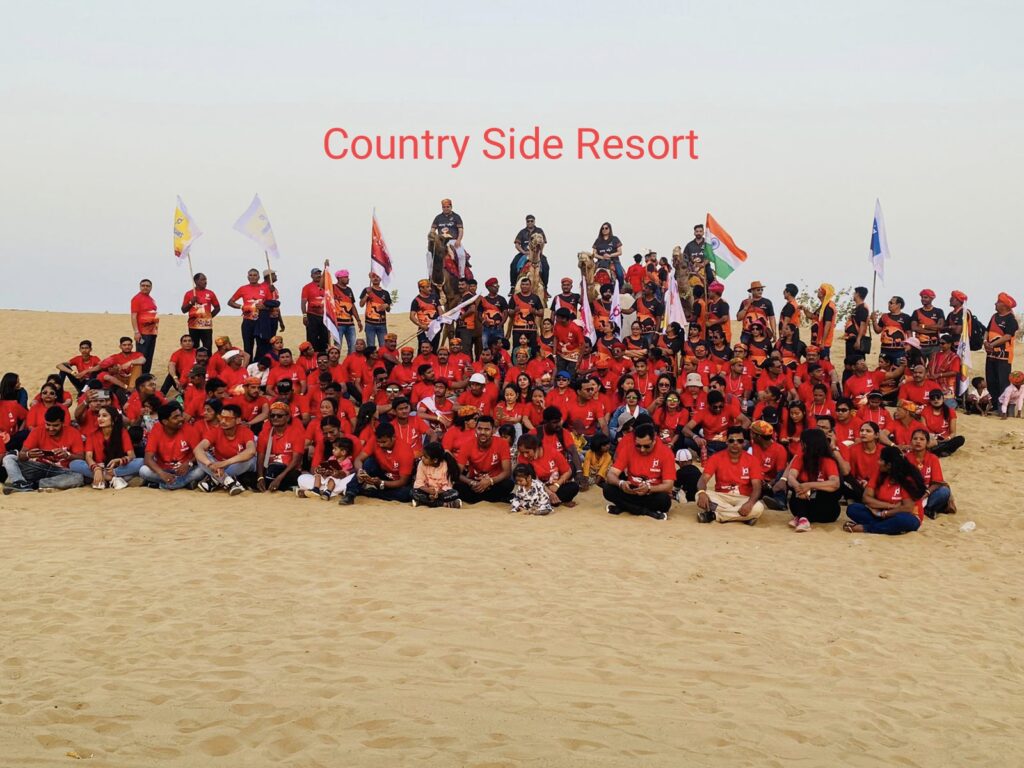 03. CULTURAL EVENTS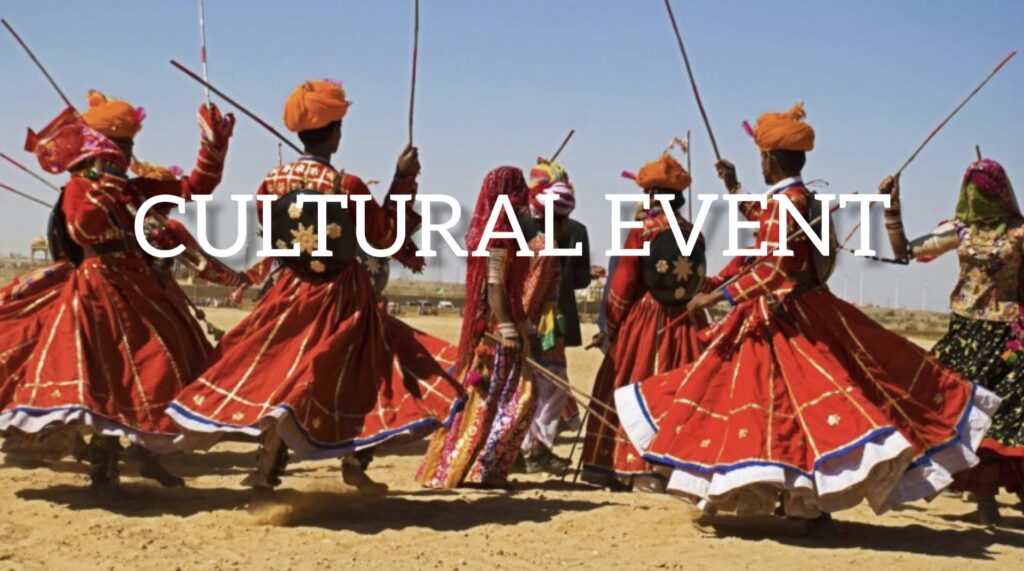 "Never Miss Any Carnival And It's Fun"
Cultural Events in Jaisalmer
---
The desert festival in Jaisalmer is held each year in the month of February. This colorful desert festival is held at the Sam Sand Dunes which is at a distance of 42 kilometers from the city of Jaisalmer. There are several cultural events, camel races, folk performances to showcase the rich cultural heritage of the state of Rajasthan.
Not exciting enough! Attend the contests to judge the man with the best moustache. Everything is exotic in the Desert festival, amidst the golden sands of the Thar Desert. With a final musical performance by folk singers under the moonlit sky at the dunes in Sam, just outside Jaisalmer, the festival comes to its end. The rich culture of the region is on display during this three daylong extravaganza. Dance & Songs by Folk artists, Acrobatics by Local Nomadic Gymnasts, Entertaining, Puppet Shows, Snake Charmers Dance, Turban tying competition, Longest moustaches competition, Mr. Desert contest, Camel Race, Camel Polo, Camel Dance competition, Camel Decoration competition are one of the few cultural events.
You will never forget marvels like the famous Gair and Fire dancers that are the major attraction of the desert festival celebrations. Interesting contests including a tying competition and a Mr. Desert contest further enhance the fun of the occasion. A trip to the Sam sand dunes marks the grand finale, where you will enjoy camel rides and a brilliant performance by the folk artist under the full moon against the backdrop of picturesque dunes.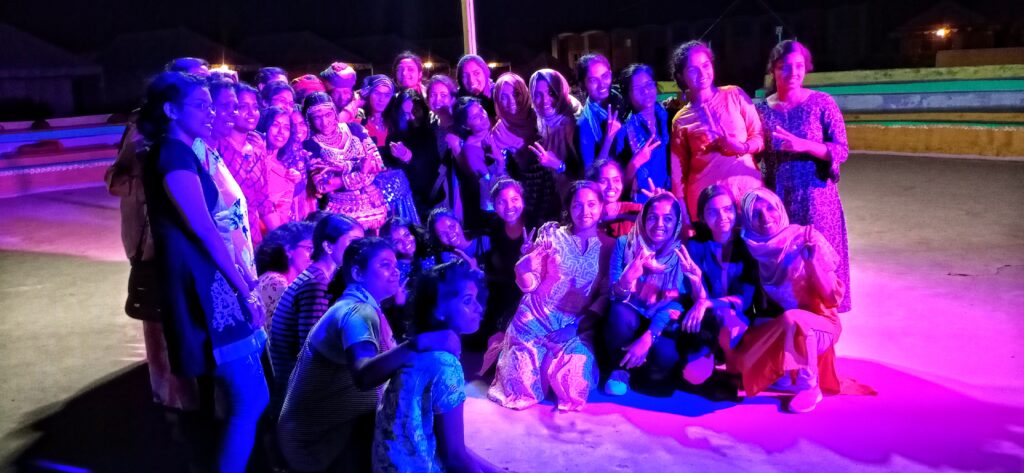 The Cultural Fun
04. AD FILMS SHOOTING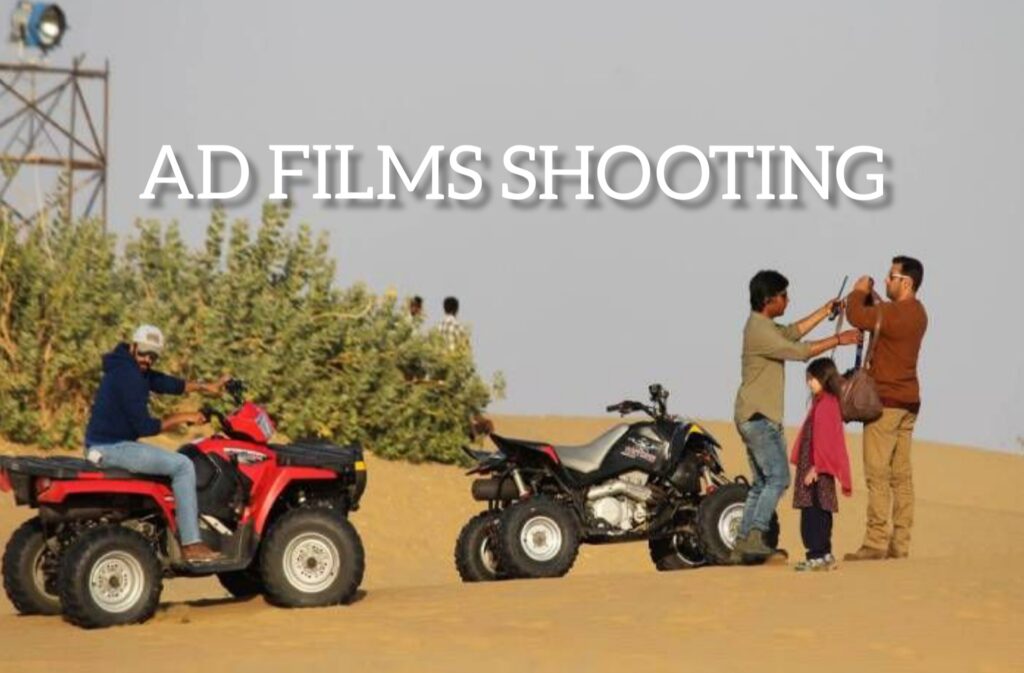 "Combine Business With Leisure"
Ad Films Shooting in Jaisalmer
---
We provide complete services required for Ad Film Shooting and Promos at very reasonable charges. You can search the locations in seconds to identify a shortlist of places that meet your Ad film requirements. Our detailed information about the Indian climate and geography enables you to quickly compare possibilities.
The name Jaisalmer evokes a vivid picture of sheer magic and brilliance of the desert. As the Jaisalmer has its historical background and many old places in it, it's the first choice for shooting of the many famous Indian filmmakers as well as foreigners. Many film shootings take place here in all time of the year. The main reason to get shoot here is the peaceful atmosphere and availability of various services here. And one major cause is low coast of shooting and better work experience than other shoot-sites.
Jaisalmer's marvelous culture and untouched remote locations; sheer magical fort together amounting to a perfect spot for Ad-shooting. As Shooting Service Provider we manage all types of arrangements for film and advertisement shootings. We have experienced team of Ad film shooting professionals who have worked earlier with national and international projects and who understand better needs of international crew.
The Film Shoot